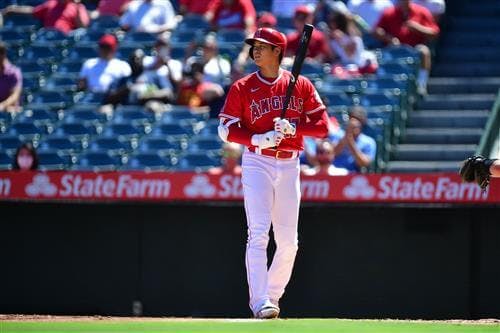 Being a general manager is not a popularity contest. Sometimes, making an unpopular trade is the right decision for a franchise.
To most Nationals fans, dealing superstar Juan Soto to the Padres at the trade deadline was the most unpopular trade of the year, but no matter how much they disliked the move, many understood the thought process behind it: a last-place team that couldn't extend Soto and controlled him for only two and a half more seasons flipped him (and Josh Bell) for five top prospects (and Luke Voit), immediately revamping its farm system. Now the Nationals' future is much brighter, and starting as soon as 2024 — what would have been Soto's last season under contract — they should see meaningful progress at the big-league level.
The Soto trade was unique and it will take years to truly evaluate the deal, but there are several other teams that should consider trading big-name players this offseason and not wait until next year's trade deadline. Many of the suggestions that follow will be unpopular with the local fan bases, but please understand that I am not trolling you. I genuinely think these teams should weigh trading these star players this winter. However unpopular, for the right return, these types of trades can be smart plays that provide long-term benefits, including future payroll flexibility to construct better rosters.
Here are five teams that should consider unpopular trades this offseason. Will this break the comments section?
1. Angels — Shohei Ohtani, RHP/DH
Ohtani is the best player on the planet and a unicorn. The sport has never seen a better two-player (sorry Babe Ruth) nor someone who could do more on the field than Ohtani. On the mound, he's posted a 2.43 ERA in 25 starts with 196 strikeouts and 36 walks in 148 innings. At the plate, he's logged nearly a .360 on-base percentage while slugging .536 (149 OPS+) and hitting 27 doubles, six triples and 34 home runs. He's been worth 8.7 WAR this season, according to Baseball-Reference. He's won MVP, Rookie of the Year and Silver Slugger honors and made two All-Star teams since 2018. But Ohtani, 28, will be a free agent after the 2023 season, and it's highly unlikely he re-signs with the Angels because he wants to play for a contender during his prime years.
Therefore, the Angels, whose owner Arte Moreno has said he's exploring selling the team, have no choice but to make Ohtani the headliner of the Winter Meetings in San Diego. If he's traded, the return is expected to exceed what the Nationals received for Soto, even though Soto was under team control for two-plus years at the time of the deal versus what would be one year with Ohtani. That's because Ohtani is two players in one. So, I'd argue one year of Ohtani is equal to two years (roughly) of Soto. In addition, I think the Angels should allow the team trading for Ohtani to extend him at the time of the deal, to maximize their prospect return.
This winter's free-agent class will be loaded with superstars — from Aaron Judge to Jacob deGrom to Trea Turner — but Ohtani's availability could complicate the market further. It would add a layer of intrigue. Contending teams with well-stocked farm systems, such as the Dodgers, Mariners, Blue Jays, Giants, Cardinals, Yankees and Orioles, could be in a strong position to pull off a game-changing, blockbuster trade for Ohtani.
2. Brewers — Corbin Burnes, RHP
Burnes, 27, is one of the best starting pitchers in baseball. He's posted a sub 3.15 ERA in each of the last three seasons, spanning 67 games started. He led the NL in ERA (2.43) last year and won a Cy Young Award. He's followed that up with a solid season, registering 223 strikeouts in 184 2/3 innings and making his second straight All-Star team. Burnes, who's making $6.5 million in his first year of salary arbitration eligibility, has also been cost-effective for the Brewers. However, they control him for just two more years after this season and it's unrealistic to think they could sign him long term; buying out his free-agent years would take closer to $40 million than $30 million per season.