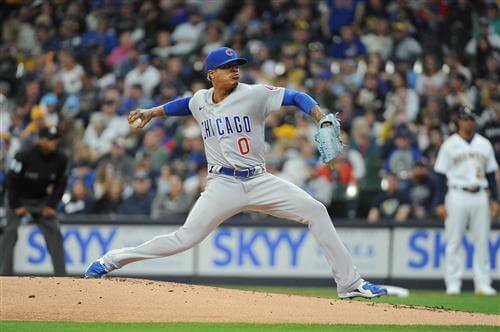 Less than three months remain until the August 2nd MLB trade deadline, and starting pitching is always a hot commodity. Here's a look at 18 starters who might be available in the coming months.
Top of the rotation-ish
Frankie Montas, Athletics: Under team control through 2023, Montas continues to be an obvious trade candidate who can make a major impact on a contending team. He's picked up right where he left off last year, with a 3.44 ERA and the skills to match. Having moved Sean Manaea and Chris Bassitt after the lockout ended, the A's are now primed to spark a bidding war for Montas.
Luis Castillo, Reds: Castillo has shown the ability to pitch near the top of a rotation, even though he struggled in his first ten starts of 2021. Like Montas, Castillo is under team control through '23. Castillo opened the season on the IL due to a shoulder injury, but he's penciled in for his debut Monday. If he remains healthy, Castillo should be able to make around 15 starts prior to the trade deadline, so suitors will have plenty of information. The Reds may be able to extract a premium prospect for Castillo.
Marcus Stroman, Cubs: Stroman may not be thought of as a true ace, but a 3.02 ERA in 33 starts last year is nothing to sniff at. Though Stroman's ERA sits at 5.13 through five starts, his skills seem unchanged. I generally expect the Cubs to keep Stroman, as trading a player this early into a trumpeted three-year deal is a bad look. Plus, Stroman is on a three-year, $71MM contract with an opt-out after '23, which may not hold appeal to certain clubs.
Yu Darvish and Blake Snell, Padres: Once Snell returns from a groin strain IL stint this month, the Padres will simply have too many starting pitchers if everyone else remains healthy. Trading Darvish or Snell would alleviate that situation and give them financial flexibility to improve elsewhere. The Padres may not wait until the trade deadline to address the logjam. While Darvish and Snell had disappointing seasons in 2021, both remain capable of pitching near the top of a rotation. With more than $40MM owed and a 12-team no-trade clause, Darvish could be tricky to move.