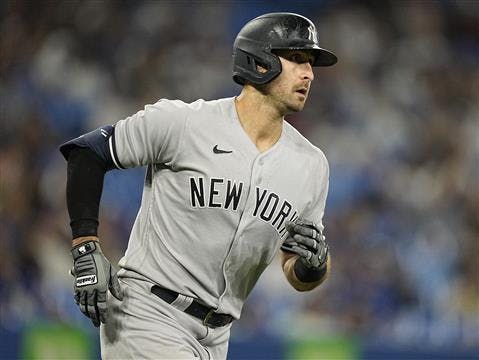 Major League Baseball's Aug. 2 trade deadline is inching ever closer, and some guys already seem as good as gone from their current teams. Suffice it to say that the next rumors about Frankie Montas, Luis Castillo and Willson Contreras will be neither the first nor the last.
But rather than talk more about the usual suspects, we figured it would be more fun to speculate on 10 unusual suspects who could and indeed should find their way to market.
To be clear, there may not be any reporting to suggest any of these guys are likely trade candidates. We nonetheless picked them because we wanted to make the case that each of them ought to be. Some need changes of scenery. Others are sell-high types. Et cetera.
Let's count them down in order of how shocking it would be if they got moved, from least to most.
RHP Jorge Lopez, Baltimore Orioles
2022 Stats: 28 G, 21 GF, 33.0 IP, 15 H (0 HR), 34 K, 13 BB, 0.82 ERA
The Baltimore Orioles have at least two good reasons for why they shouldn't trade Jorge Lopez: He's under their control through 2024 and, oh yeah, really good at his new job.
While the 29-year-old was previously a middling starter with a good but unspectacular fastball, he's dominating in relief, largely because that fastball is playing way up in shorter stints.
The catch, of course, is that the O's are tracking toward finishing in last place in the American League East for the fifth time in six seasons. Clearly, they have more rebuilding to do.
With ace lefty John Means gone for the year after having Tommy John surgery and center fielder Cedric Mullins struggling to recapture last year's All-Star form, Lopez might be Baltimore's most valuable trade chip. Speculatively, he could bring back a multiplayer package with at least one top-100 prospect.
Lest anyone think a Lopez trade would render the Orioles closer-less for the long haul, Felix Bautista also exists, and his stuff is absolutely closer-caliber.