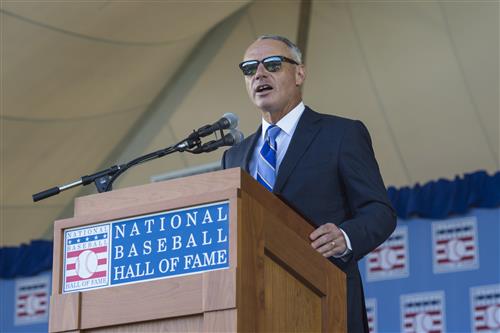 MLB's discussions with owners about a shortened 2020 season are now focused on a 48-game schedule with full prorated pay for players, sources told Jeff Passan of ESPN.
Previous reports indicated the league was seeking between 50-60 games at the prorated level. The MLBPA proposed a 114-game schedule, which the league rejected, but the union is reportedly willing to play an 82-game season with fully prorated salaries.
The union "resoundingly" rejected further pay cuts for players Thursday evening.