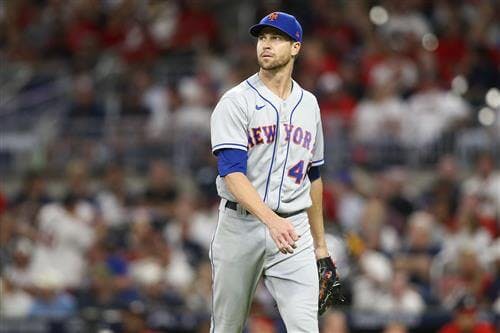 Jacob deGrom is among the top MLB free agents, leading the class of pitchers on the open market as a two-time Cy Young Award winner who many view as one of the best to ever pitch.
With the value of pitching increasing even more as clubs prioritize the upper-echelon starters who can start multiple games in a postseason series, deGrom's market is brimming with suitors. Even with medical concerns regarding his elbow and shoulder, the 34-year-old is poised to become one of the highest-paid MLB players in 2023.
deGrom missed significant time this past season recovering from a stress reaction in his right scapula. It came after he seemed to be healthy heading into spring training, following a 2021 season that ended prematurely due to a right UCL sprain.
While longevity is a concern for one of the hardest-throwing pitchers in baseball history, deGrom's numbers when he is healthy are unprecedented. From 2019-'22, he posted a 2.23 ERA with a 37.1% strikeout rate, 0.85 WHIP and held opponents to a .182 batting average over 426.1 innings.