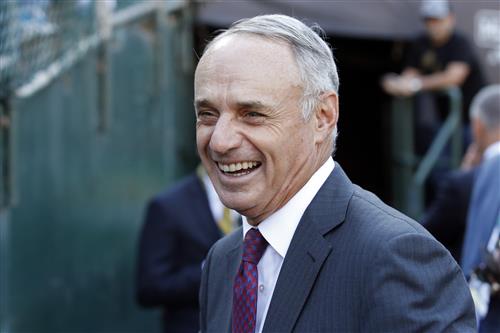 MLB commissioner Rob Manfred has threatened to shut down the 2020 MLB season if the sport doesn't do a better job of managing the coronavirus, according to Jeff Passan of ESPN.
This comes in the wake of a plethora of Miami Marlins players and coaches testing positive for COVID-19 over the last week. The Marlins received their 20th positive case on Friday. The St. Louis Cardinals were hit with two positive tests on Friday as well, which has further raised concerns about whether or not MLB players are adhering to protocols.
According to the ESPN report, multiple players are fearing that the campaign could potentially be canceled if positive tests continue to rise or if players do not follow the league rules.