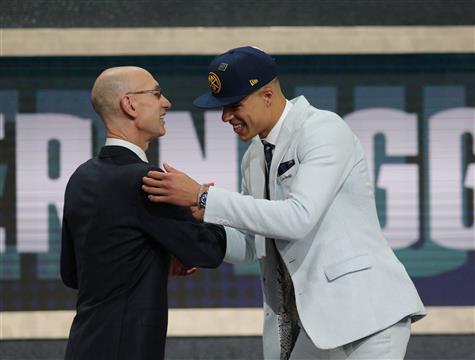 If you think that the rookie-on-rookie feud between Donovan Mitchell and Ben Simmons was so last year, Michael Porter Jr appears to have you covered.
The Denver Nuggets forward caused a bit of a ruckus this week by allegedly liking a comment on Instagram calling fellow rookie Luka Doncic of the Dallas Mavericks "overrated."
Porter's "like" was supposedly in response to the results of an "NBA on ESPN" vote on who was most likely to win 2018-19 Rookie of the Year. Doncic was the overwhelming favorite, while Porter did not even make the list.