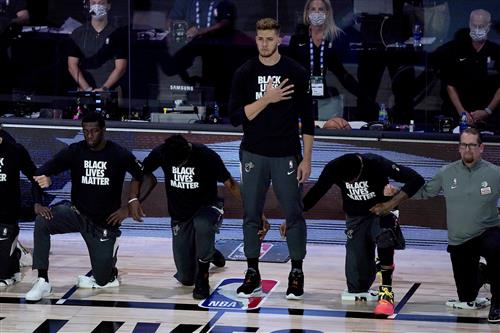 No one, and I mean no one, saw the Milwaukee Bucks being down 3-0 to the Miami Heat in the second round.
On top of being on the brink of elimination, Miami Heat forward Meyers Leonard delivered a knockout message to Giannis Antetokounmpo after the Bucks' Game 3 loss Friday night.
Giannis is likely going to be named MVP for the 2nd consecutive year, but he is being completely outplayed by Heat forward Jimmy Butler, who torched the Bucks for 30 points, seven rebounds and six assists in Miami's 115-100 Game 3 victory.