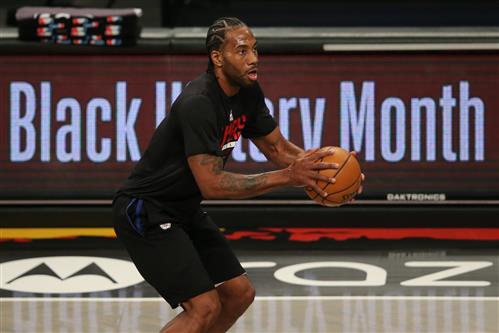 The Los Angeles Clippers are in trouble once again in the playoffs and might suffer a choke job for the second straight season. With all the trouble the franchise is in, all eyes are on Kawhi Leonard and his future. After all, he is the franchise player of the team and was the reason behind the mega trade of Paul George last year. If the Clippers lose the series, it is almost a foregone conclusion that Kawhi Leonard is leaving town.
The best landing spot for Kawhi Leonard is the Miami Heat. There have been reports that Leonard has a great relationship with Jimmy Butler, and he can find a perfect replacement for Paul George with the Heat. Miami plays hard every night and builds their entire philosophy off of team chemistry and hard work. Kawhi Leonard fits like a glove with the team, especially since Jimmy Butler can be the vocal leader.
Read More- Knicks Fan Appears to Spit on Hawks' Trae Young
Kawhi Leonard is a free agent this summer and is free to sign where he wants. But the deal involving the Heat and Clippers will very likely be a sign and trade, meaning there will be a blockbuster deal in the cards. The reason is simple: Duncan Robinson (Qualifying Offer 2021), Kendrick Nunn (Qualifying Offer 2021), and Tyler Herro (Team Option 2022) are all young players with money coming their way down the road.
Instead of Miami paying for these three players, they can package them in a blockbuster deal for one of the best players in the game for the long term. Here is why the following trade package works best for Kawhi Leonard and the Miami Heat.
Trade Package: Duncan Robinson, Kendrick Nunn, Tyler Herro, Precious Achiuwa, a first-round pick, a second-round pick for Kawhi Leonard