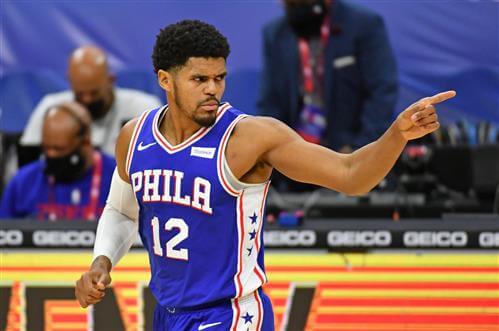 The Miami Heat made a Cinderella run to the NBA Finals, only to fall slightly short. They lost to LeBron James and the Los Angeles Lakers in six games. The Miami Heat squad is extremely talented, but with teams like the Milwaukee Bucks and the Brooklyn Nets making additions to their roster, the Heat will have a harder time keeping up. The Heat have a talented superstar in Jimmy Butler, but they need more than that to compete with the heavyweights, especially with Kevin Durant in the Eastern Conference.
Perhaps a move for a player like Tobias Harris is in order. While Tobias Harris isn't going to single-handedly change the course of a franchise, he is still an elite complementary player who scored 19.6 PPG on a 76ers team with two high usage stars. He could be a good scoring complement to Jimmy Butler and would slot in well to a secondary role. The 76ers most likely don't want to continue paying Harris: his contract is huge, and his game isn't the perfect fit with Simmons and Embiid. With that being said, here is what a potential trade could look like.
Miami Heat Receive: Tobias Harris
Philadelphia 76ers Receive: Kelly Olynyk, Andre Iguodala, Kendrick Nunn
The 76ers Acquire Perimeter Creation And Clear The Books
It doesn't take a magician to realize that the best formula to help the two 76ers superstars succeed is shooters, and then some more shooters. The 76ers traded for Danny Green and Seth Curry but both have their flaws. Green can randomly go cold, and Seth Curry isn't great on the defensive end of the ball.