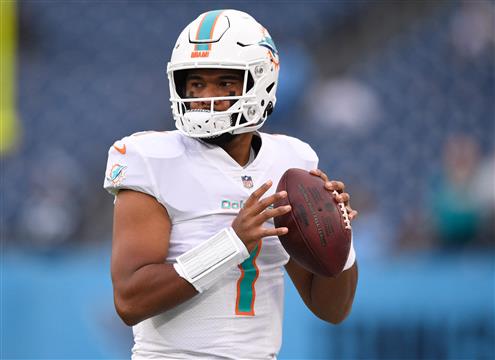 The Dolphins head into their search for a new coach with firm support for their quarterback.
Tua Tagovailoa is expected to be the quarterback for the 2022 season, sources say, barring some sort of unforeseen occurrence. The organization's belief in him as their starter is considered significant, and it appears the search for a flashy replacement is over.
The franchise that was in trade discussions for ?Deshaun Watson? for much of 2021 wants to build around and support Tagovailoa, rather than move on from him.
A new head coach will, source says, have the opportunity to evaluate every facet of the football team, including the QB. But the hope is to find a candidate who believes in him and can bring the best out of him.
The former first-round pick impressed in the second half of the season after getting healthy, leading to six wins in seven games that he started. He finished 2021 with a passer rating of 90.1 and a 16:10 TD-INT ratio.