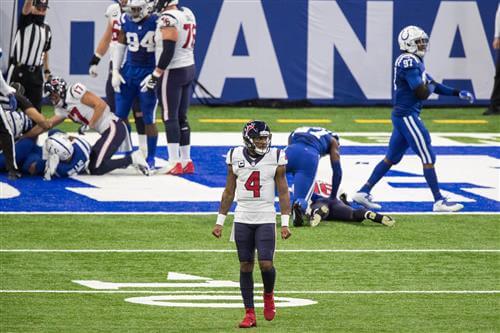 Ever since Deshaun Watson initially submitted his trade request to the Houston Texans, the Miami Dolphins have been viewed as an ideal destination for the NFL's reigning passing champion.
Obviously, an off-field scandal has clouded Watson's future, but as that serious situation hangs in the balance, Miami is reportedly not dismissing the possibility of eventually pulling off a blockbuster deal.
Pro Football Network's Adam H. Beasley reported the latest on the Dolphins' rumored interest in Watson:
"We're told the Dolphins have enough lingering questions about Tua's ability and future that they would still consider trading for Houston Texans quarterback Deshaun Watson if his legal situation is somehow resolved in time for the 2021 season. That, of course, is an enormous if. […] But that has not stopped the Dolphins from keeping an open mind, according to multiple sources briefed on the organization's thinking."
The key point to underscore, separate from the complexities the team would have to navigate in a Watson trade scenario, is Miami's wavering faith on sophomore QB Tua Tagovailoa.