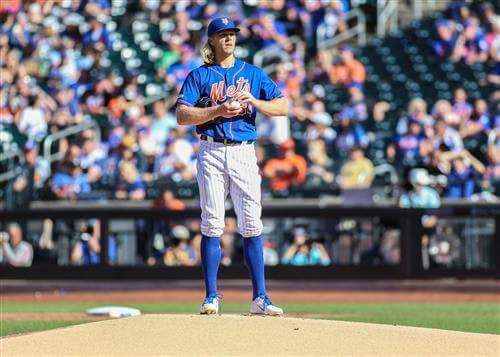 Don't tempt fate. Learn from it. Finally, Mets.
Five weeks ago Brodie Van Wagenen vowed not to trade Noah Syndergaard. With the GM meetings beginning next week in Scottsdale, Ariz. he will be tempted by offers from other needy teams for the big right-hander. Remember, Brodie loves the big splash.
Don't give into temptation. Keep your word, BVW.
Keep Syndergaard like you said you would and make him better.
That process actually began with the hiring of Carlos Beltran.
If the Mets play their Syndergaard card right and show the same patience the Nationals did through the years with Stephen Strasburg, they could develop their own Strasburg in Syndergaard.
That is the best way to combat the competition in the NL East. Starting pitching remains the rock of the game. That is how you win championships.
Syndergaard was 10-8 this past season with a 4.28 ERA, even though he showed some amazing stuff and 202 strikeouts. It was just in 2018 that Strasburg was 10-7 with a 3.74 ERA before becoming the savior of the Nationals pitching staff this season and World Series MVP, going 5-0 (1.98 ERA) this postseason in five starts and one wild card-saving relief appearance.
Strasburg, 31, found another level with his multi-faceted changeup. He got better.