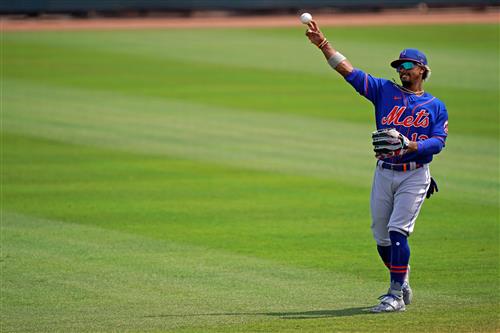 With the clock ticking toward Francisco Lindor's self-imposed deadline, the Mets stood a vast distance from securing the long-term services of their recently acquired shortstop. New owner Steve Cohen couldn't hide his uncertainty in two different forums.
An industry source confirmed that the Mets have offered Lindor a 10-year, $325 million extension, as first reported by SNY, with the apparent "best and final" belief that should get it done. However, a source not with the Mets or in the Lindor camp confirmed a Newsday report that Lindor, who can be a free agent after this season, had countered with a 12-year, $385 million ask.
"It takes two people to sign a contract, not one," Cohen told Mets radiocaster Wayne Randazzo in a conversation that ran online Monday night, though was taped a few days ago.
On Twitter Monday, Cohen engaged with multiple fans and shared a similar sentiment.