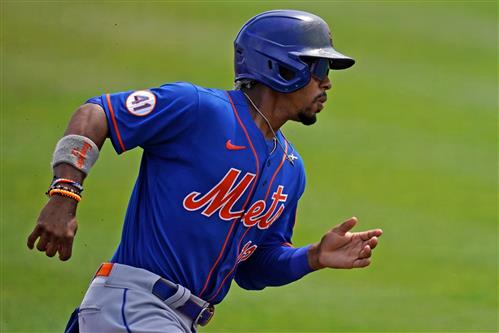 Francisco Lindor and the Mets have agreed to a 10-year, $341 million contract extension, according to MLB.com's Anthony DiComo.
The news comes hours after reports surfaced that the two sides were at an impasse regarding contract negotiations. The Mets had originally offered 10 years and $325 million, with Lindor's team countering at 12 years, $385 million.
Lindor, 27, was traded to the Mets in January in exchange for young shortstops Andres Giménez and Ahmed Rosario as well as minor league outfielder Isaiah Greene. Lindor and the Mets were engaged in extension discussions throughout Spring Training prior to Wednesday's deal. The new contract has no opt-outs, according to Tim Britton of The Athletic, and is $1 million more than the extension signed by Padres shortstop Fernando Tatis Jr., which was worth 14 years and $340 million.