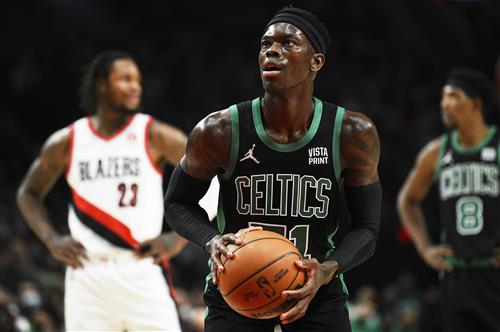 The Dallas Mavericks have played extremely well over the past few weeks, winning seven of their last nine games. However, they still have deficiencies and room for improvement to address between now and the postseason.
With the NBA trade deadline being less than a month away, teams all around the league have decisions to make. Will the Mavs make a splash, or will they roll with their current roster down the stretch?
ESPN's Bobby Marks recently released a trade deadline preview, where he highlighted deals he'd like to see happen. For the Mavs, he pinpointed Dennis Schroder as a trade target. If the Boston Celtics were to look to trade him, Dallas could make sense as a landing spot.
What would that deal look like? Would Schroder fit on the current roster and be worth a trade?
Trade Logistics
Over the summer, Dallas traded away Josh Richardson, which created a $10.8 million trade exception. If the Mavericks were wanting to acquire Schroder, they could absorb his contract into that exception.
In Marks' proposed trade, the Celtics would get back the Mavericks' second-round picks in 2022 and 2024.