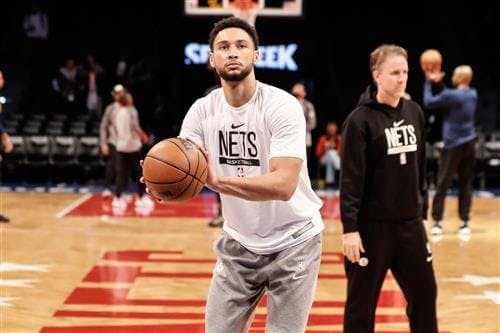 In his latest Substack post, long time NBA reporter Marc Stein noted that Ben Simmons is not a trade target for the Dallas Mavericks. While there was an apparentt report from Sean Deveney of Heavy.com last week that mentioned the Mavericks and Ben Simmons in the same sentence, it was an idea from another anonymous executive.
Stein said today, "league sources say Dallas is not a trade suitor registering interest in Brooklyn's struggling Ben Simmons. This might be one of those cases, I'm told, where the Mavericks have been mentioned repeatedly to try to create some sort of market for Simmons, who has been relegated to a bench role by Vaughn when he does play."
This was not a good idea last week, it's not a good idea now. The Mavericks were 5-3 when the first report was published by Heavy and it became a Dallas internet talking point for a few days because the Mavericks weren't playing very many games. When tracking back down the sourcing, the Heavy.com article is written by someone named Spencer Richardson and references something Sean Deveney supposedly wrote or said, only I can't find it anywhere except in the Richardson article.