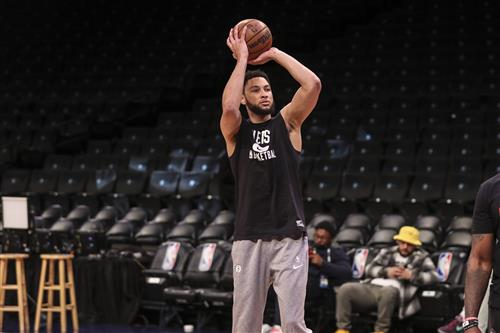 As it stands in the NBA offseason, the Brooklyn Nets are in a lot of trouble. The Dallas Mavericks, while in far less dire straights, may have a little on their hands too.
The Nets are in crisis mode. Kevin Durant has officially requested a trade. Kyrie Irving, one way or another, is evidently out the door as well. Nobody knows what their summer will hold, but sweeping changes will almost surely be a part of it.
On the other hand, the Mavericks are relatively stable. Still, they did just lose Jalen Brunson in free agency. He was a big part of their Western Conference Finals run in 2021-22.
Now, this team will need to add ball-handling somehow this summer.
Admittedly, a trade for Ben Simmons could qualify as overkill. With that said, he'd make for an intriguing fit with this Mavericks roster. Could the Mavs go all-out in pursuit of a co-star for Doncic this summer?
Here's a trade with the Nets if they want to, and think Simmons could be that co-star:
Brooklyn Nets Receive: G Spencer Dinwiddie, F Dorian Finney-Smith, 2025 First-Round Pick (DAL), 2028 First-Round Pick (Swap – DAL)
Dallas Mavericks Receive: G/F Ben Simmons