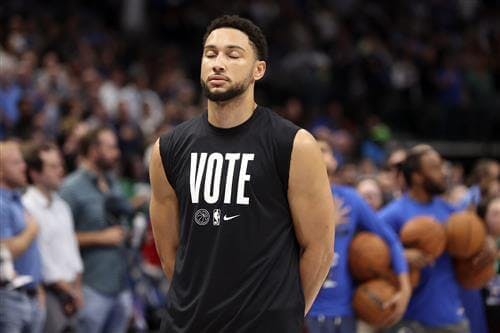 At 5-3, the Dallas Mavericks currently sit sixth in the Western Conference, though just half a game separates them from the fourth-ranked Portland Trailblazers. Much of the burden so far has been on Luka Doncic, the Mavericks' backcourt wizard. The Slovenian superstar currently boasts a usage of 43.2% — the highest in the league and his young career. In fact, it's floating close to Russell Westbrook's otherworldly usage rate from his 2016-17 MVP season (45.8%).
No team relies on its superstar quite like the Mavericks. And it's plain to see why: the rest of the squad is a little light on high-end talent. Spencer Dinwiddie is excelling as Doncic's Robin this season, coming off a week in which he averaged 20 points and six assists. But let's face it: to be competitive in this Western Conference, the Mavericks need a second star.
Enter the Brooklyn Nets.
According to one Western Conference executive who spoke with Heavy Sports' Sean Deveney, the Mavericks are a team to keep an eye on for Nets star Ben Simmons.
"Dallas is a team to watch, Simmons would be an interesting fit next to Luka (Doncic) if the Nets were willing to take back (Tim) Hardaway and (Davis) Bertans. I am not sure how much higher the Mavs could go in terms of an offer but that would definitely be interesting for Luka."
The report comes amidst news that at least one Western Conference team has engaged the Nets in Simmons talks.