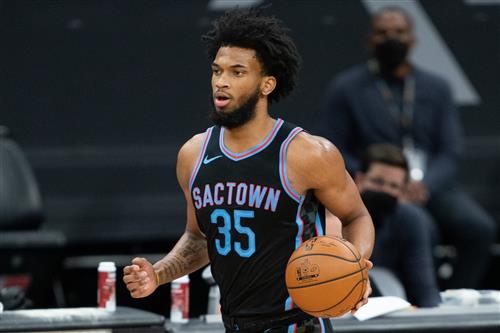 Drafted second overall in 2018, Marvin Bagley III came out of Duke as an athletic, versatile, low-post threat who was expected to be a really dangerous two-way player at the power forward position in the NBA.
Sacramento has not had the best management through the years and they have lacked in regards to player development, but what has happened with Bagley over the years is not necessarily their fault.
The young forward just cannot stay healthy and the most games he has played in a season was 62 games during his rookie year. In fact, Bagley has missed close to 50% of the Kings' total games played since entering the league.
When he is healthy though, Mavin Bagley can be a difference-maker on the court, as he has averaged 14.5 points, 7.5 rebounds, 0.8 blocks, and has shot 50.0% from the floor, 31.4% from three-point range through the first three years of his career.
Bagley may not be the best talent on the Kings' roster, but there is no reason Bagley should not be a key contributor for them in the starting lineup.
At the NBA trade deadline last season, there were talks of Sacramento looking to trade their former No. 2 overall pick and sources have told NBA Analysis Network that the Raptors, Thunder, Mavericks, and Heat were four teams that had reached out to the Kings in regards to a potential Marvin Bagley III trade, but the Kings did not like any of the offers they were receiving.
Again this past offseason, the Kings made Bagley available in trade talks, but no agreements were reached and Sacramento seemed far apart from other teams on the forward's overall value.