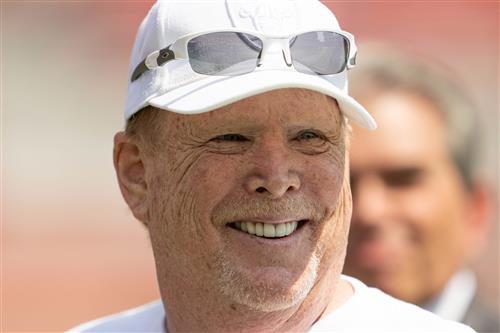 Tension between the Las Vegas Raiders and the NFL is nothing new. The team and the league have frequently been at odds for decades, mostly thanks to the late Al Davis. Mark Davis now runs the Raiders and he's been a lot less hostile towards the NFL. However, that could be changing very quickly.
Head coach Jon Gruden was forced to resign on Monday after a series of offensive emails emerged from the NFL's investigation into the Washington Football Team. Though the investigation was into Washington, the Raiders are the only team that has been dealt a serious blow. Gruden was Davis' dream coach and he gave the keys to the franchise over to him. Now he has to start over with another coach. According to Jason La Canfora of CBS Sports, Davis is extremely unhappy with the NFL:
Davis has turned his ire toward the league office, according to sources with knowledge of the situation, becoming very emotional at the meeting in which Gruden departed and mulling potential legal options. Davis has told others that he believes influential figures within the league office were intent on forcing Gruden out through calculated media leaks of the emails that contained racist tropes and homophobic slurs.