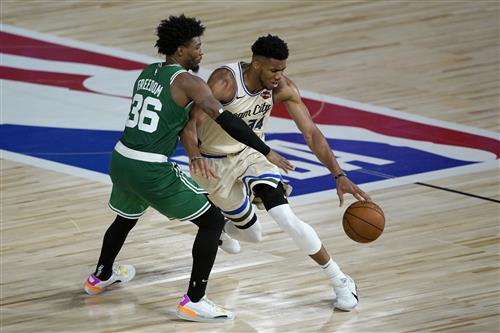 With 1:28 to play in a tie game between the Boston Celtics and Milwaukee Bucks, Giannis Antetokounmpo drove down the lane and barreled into Marcus Smart. The officials on the floor called it an offensive foul, Antetokounmpo's sixth, fouling him out of the game.
BUT...
The officials decided to go to the replay center, initially saying they were reviewing whether Smart was in the restricted area. When they came back, they decided to overturn the call.
"The excuse was I was late on the charge. They said the replay center said that I was late and it was a block," Smart said after the game.