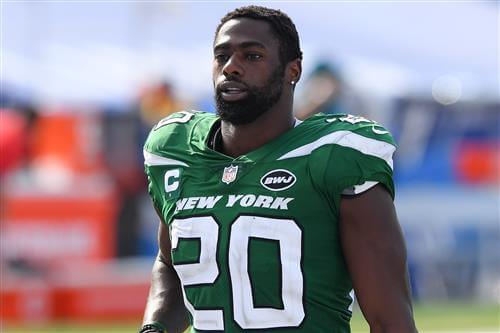 Despite a recent tweet by his agent that suggested he's open to a trade, New York Jets safety Marcus Maye said Thursday he wants to remain with the team -- a sentiment he shared with Jets officials.
"They know I want to be here," Maye said. "They know I'm 100% with my guys."
The NFL trading deadline is Nov. 2, and Maye's name is floating in the rumor mill. The Jets (1-4) are on the verge of falling out of contention and there's some question as to whether they want to sign him to a long-term contract extension. Maye, 28, is playing on a $10.6 million franchise tag.
A few days after a Week 3 ankle injury, Maye's agent, Erik Burkhardt, tweeted it would be a three to four-week injury, adding that Maye would be healthy by the trading deadline. That fueled the speculation.
Maye, speaking to reporters for the first time since then, said he has no control over what his agent tweets, adding that it was just an injury update.
He said he has not -- and will not -- request a trade. He wants to remain with the Jets, the team that drafted him in the second round in 2017.