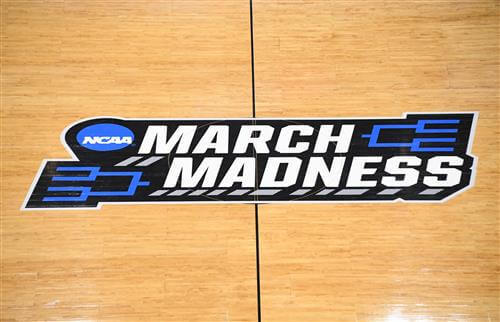 It's called March "Madness" for a reason. The upsets that crush your bracket every year happen all month, but as the tournament goes deeper, the chances of a monumental upset in a later round get more slim. But that's not to say that there have not been upsets in the national championship game.
You only have to go back as far as 2016 to find one of the best, most thrilling victories the tourney has ever seen, but each decade has its own gems. Here's a look back at 10 of the most incredible national championship upsets of all time:
10. No. 2 Villanova defeats No. 1 UNC (77-74)
It was clear that Jay Wright and co. were not to be taken lightly when the Wildcats entered NRG Stadium for a much-anticipated clash with the Tar Heels. A 95-51 shellacking of Oklahoma in the Final Four proved 'Nova was ready to contend. But UNC was still UNC, seeking its sixth national title with three future NBA draft picks in the starting five. After losing a 10-point second-half lead on a double-clutch trey by UNC, Villanova responded with its own highlight, a game-winning, buzzer-beating three by Kris Jenkins to give the Wildcats their first 'chip since 1985 and seal an instant classic, not to mention an "improbably ... insane" tourney run.
9. No. 3 Syracuse defeats No. 2 Kansas (81-78)
April 7, 2003
Two years after a second-round defeat at the hands of the Jayhawks, Syracuse had a shot at redemption in the Superdome. Thanks to 21 points from Carmelo Anthony, a last-minute block by Hakim Warrick , and an off-target buzzer-beating three-point try by Kirk Hinrich, the Syracuse delivered despite Kansas (30-7) entering as five-point favorites under four-time Final Four-contending coach Roy Williams. The Jayhawks nearly overcame an 11-point deficit in the second half of the showdown, but Jim Boeheim's squad held on to secure the school's only national championship.
8. No. 4 Arizona defeats No. 1 Kentucky (84-79)
A year removed from their 1995-96 title run as "The Untouchables," Rick Pitino's Wildcats looked primed for a repeat in 1997 thanks to All-American Ron Mercer, a convincing West Regional championship, and a 16.2-point average margin of victory in their first five tournament games. Apparently Kentucky didn't account for -- or at least couldn't stop -- Arizona freshman point guard Mike Bibby, who dropped 19 and weaved through Kentucky's defense alongside Miles Simon, a foul-shot artist under pressure, to push Kentucky to overtime and steal a win in a game that included 18 different lead changes.
7. No. 2 Michigan State defeats No. 1 Indiana State (75-64)
March 26, 1979
This one was as much a stage-setter for 1980s NBA as it was an historic March Madness moment.