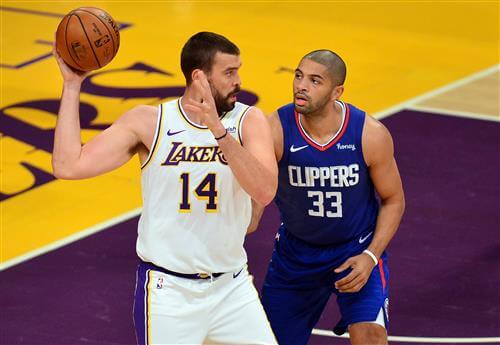 Just when you thought that we had seen the last of Marc Gasol in the NBA, he could be dropping back down from the rafters like Sting.
Anthony Slater of The Athletic reported on Wednesday that Gasol is a name to watch for the Golden State Warriors' final roster spot. Slater says the ex-Defensive Player of the Year almost signed with the Warriors last summer and very well might have had Klay Thompson not ruptured his Achilles and effectively ended the the team's chances at competing for the 2021 title.
Gasol received a trade from the Los Angeles Lakers to the Memphis Grizzlies earlier this month but secured his release from the Grizzlies shortly after.