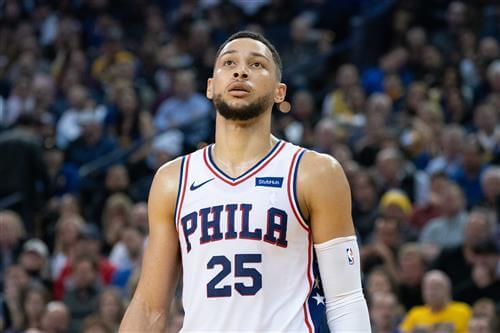 Ben Simmons could be joining Magic Johnson in Los Angeles this summer… For some mentoring.
On Sunday, Johnson made a rare Eastern Conference media appearance with his Lakers as they visited the Wells Fargo Center to do battle with the Philadelphia 76ers.
Prior to the game, Johnson decided to address the media and Johnson revealed that Simmons wants to "sit down" with him this summer to "trade some 'big guard' secrets."
Obviously, any contact between Johnson and Simmons would raise some eyebrows, mainly for two reasons.
First, LeBron James' relationship with Simmons is well chronicled, and with the Lakers seeking a second star to put on the floor beside James, any kind of contact between the two would be scrutinized. Unreported and unsanctioned contact could easily be construed as impermissible contact by the league, and the levying of a tampering charge would be highly probable.
And speaking of tampering, therein lies the second reason why the revelation would spark some controversy.
Under Johnson, the Lakers were fined $500,000 for impermissible contact between the franchise and Paul George's representatives, and another $50,000 for Johnson's making impermissible comments about Giannis Antetokounmpo.