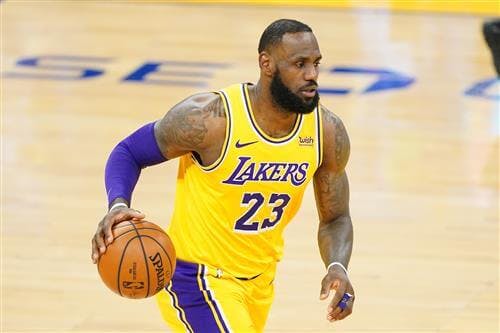 Los Angeles Lakers star LeBron James was found to be in breach of the NBA's health and safety protocols this week, a league spokesperson told ESPN on Friday night.
James was one of several high-profile guests present at a promotional event for Lobos 1707, a tequila brand he backs, earlier this week before the Lakers' play-in game against the Golden State Warriors.
Read More - 3 moves the Chicago Bulls should make in NBA offseason
The tequila was poured at a brief outdoor photo shoot, and invitees, including recording artist Drake and actor Michael B. Jordan, had to produce proof of vaccination or a recent negative test result in order to attend.
Even with those measures, James, who has declined to say whether he has received the COVID-19 vaccination, was found to be in violation of the league's health and safety protocols.
"It's a violation of the agreed upon protocols, and, as we have in other comparable instances around the league, it has been addressed with the team," a league spokesman told ESPN on Friday.
James and the No. 7-seeded Lakers will play the Western Conference's No. 2-seeded Phoenix Suns in Game 1 of their first-round series Sunday (3:30 p.m. ET, ABC).
Despite being the lower seed, L.A. is riding a six-game winning streak heading into the Suns series, with James back on the court for the past three victories after missing 26 of the Lakers' 28 games prior to that because of a high right ankle sprain.