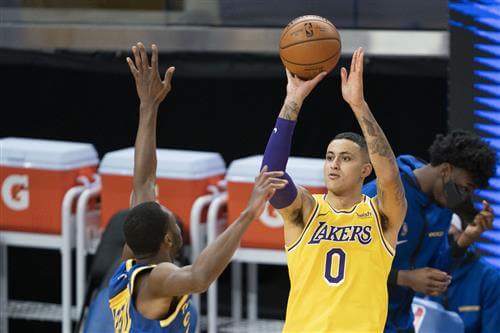 The Los Angeles Lakers lost in 6 games and the Phoenix Suns, and it is clear that they needed more from their roster offensively while LeBron James and Anthony Davis weren't at 100% due to injuries sustained during the regular season. It is clear that some moves need to be made for the future.
Read More - Boston Celtics trading Kemba Walker, 2021 first-rounder to Oklahoma City Thunder
It seems as though there were potential moves that could have been made at the trade deadline. Net Income of Nets Daily has recently stated that a potential Kyle Kuzma and Spencer Dinwiddie exchange could have been possible. While Spencer Dinwiddie is still out with an injury currently, he could have definitely been a contributor next season, as he is a combo guard who can score the ball and defend: a perfect third option behind Anthony Davis and LeBron James.