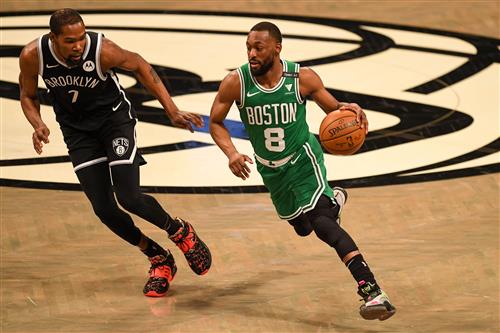 Kemba Walker has just been traded to the Oklahoma City Thunder in a deal that featured former Boston Celtics player Al Horford. However, there is no clear fit for a veteran like Kemba Walker on a rebuilding team like the Thunder, and there is the potential for him to be moved again.
Read More - Boston Celtics trading Kemba Walker, 2021 first-rounder to Oklahoma City Thunder
Recently, Marc Spears has suggested that the Los Angeles Lakers should explore trading for Kemba Walker by sending away Kyle Kuzma. While Kemba Walker didn't have his best season with the Celtics, perhaps he would do better next to LeBron James and Anthony Davis on the Los Angeles Lakers. Spears also suggested that Kyle Kuzma could be on the way out already.