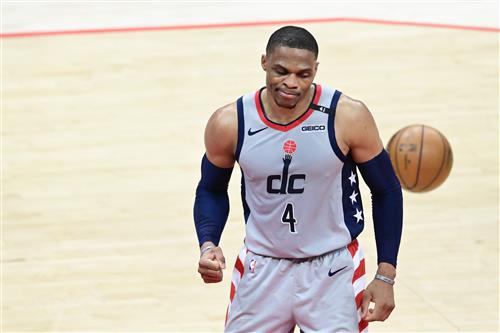 The Los Angeles Lakers have been eliminated in the first round this season due to the stellar play of Chris Paul and the Phoenix Suns. This season has been a tough one for the Lakers, as they have struggled with injuries all season. The injury woes definitely played a part in their defeat.
There are many analysts that have suggested that the Los Angeles Lakers may make a trade to make their roster more competitive. A trade scenario by Greg Swartz featured the Los Angeles Lakers sending out 5 players in order to get Russell Westbrook.
Read More - 6 blockbuster NBA trade scenarios for the 2021 draft
Los Angeles Lakers Receive: Russell Westbrook
Washington Wizards Receive: Montrezl Harrell, Kyle Kuzma, Kentavious Caldwell-Pope, 2023 second-round pick, 2024 second-round pick
Seeing Russell Westbrook on the Los Angeles Lakers would certainly be interesting, as that would give the Lakers three stars that they could potentially build around. Here is what Swartz had to say about the proposal.