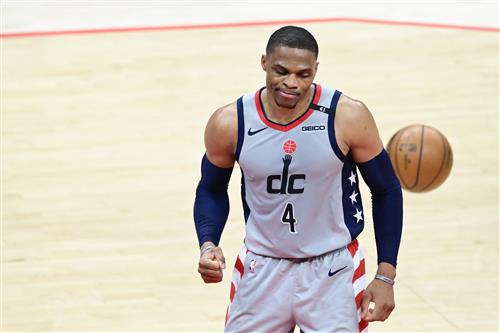 The Los Angeles Lakers seem intent on shaking up their roster on the night of the NBA Draft, as they're nearing a trade that would land them Washington Wizards point guard Russell Westbrook.
Shams Charania of The Athletic broke the news of Westbrook's impending arrival in LA, and later reported that the Wizards would receive the 22nd pick in the 2021 NBA Draft, two future second-round picks, Kyle Kuzma, Kentavious Caldwell-Pope and Montrezl Harrell:
All signs point to Westbrook suiting up for his third different team in as many seasons following one-year stints with the Houston Rockets and Wizards respectively. He was with the Oklahoma City Thunder franchise before then.