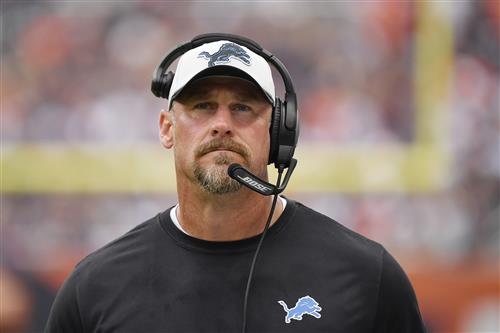 The Detroit Lions found another way to lose against the Chicago Bears on Thanksgiving Day, and while the coaching staff hasn't been a direct reason for a lot of the team's failures in 2021, that was not the case this time around.
Detroit managed to lose 16-14 despite holding yet another fourth quarter lead and blowing it, and a big reason why was the coaching staff. The Lions coaches did not manage to have their best day especially in crunch time, and that has led to plenty of commentary on the internet in the aftermath of the loss.
After Campbell put on a poor performance against the Bears, folks had plenty of hot takes on the internet and were clearly unimpressed with the coach.
Some folks, such as Warren Sharp, took to using music to rip Campbell's coaching abilities in a pretty comedic way.