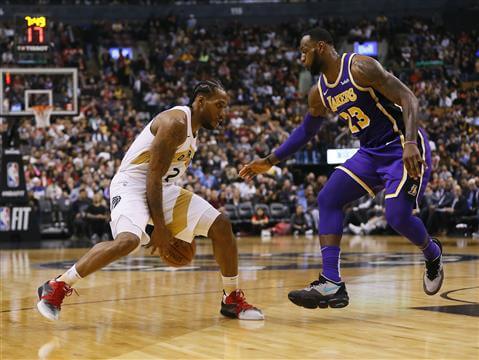 LeBron James is already in recruiting mode. His Los Angeles Lakers are set to miss the postseason, but have enough cap space to sign any free agent on the market. They just have to convince a star player to join them. They still have a long way to go in doing that, but James seemed to acknowledge that he is going to pursue Leonard this offseason after the Toronto Raptors defeated the Lakers 111-98 on Thursday. The two shared a brief post-game hug in which James can be heard saying "we'll be in touch."
LeBron James to Kawhi Leonard:

"We'll be in touch" ?? pic.twitter.com/RMLflTFIzc

— Dime (@DimeUPROXX) March 15, 2019
Leonard, a Southern California native, has most often been linked to the Los Angeles Clippers, and if you really want to read between the tea leaves here, he doesn't seem to engage James in any meaningful way here.