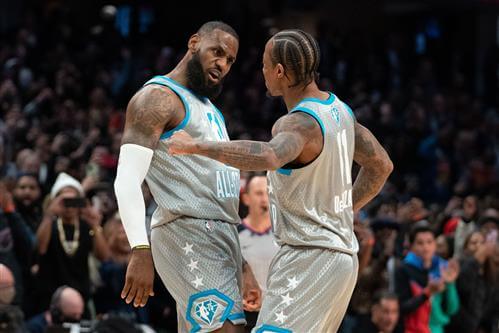 The Los Angeles Lakers had a season to forget and forget quickly this year, failing to qualify for the play-in tournament and being poor throughout despite boasting a big 3 of LeBron James, Anthony Davis, and Russell Westbrook. Westbrook regressed at an alarming rate, Davis was barely healthy for half of the season, and LeBron James could only carry the roster by himself so far.
All things considered, the King was on the receiving end of a lot of criticism, especially for his role in bringing Westbrook in for the Lakers. The team gave up important role players like Kyle Kuzma, Kentavious Caldwell-Pope, and Alex Caruso in the process, which further made Westbrook's poor performances look worse than they were.
What added to the pain was how well another star who had been available and seemingly interested in the Lakers during the summer did with the Chicago Bulls. DeMar DeRozan was a player many Lakers fans wanted, but the Westbrook move made getting him impossible.