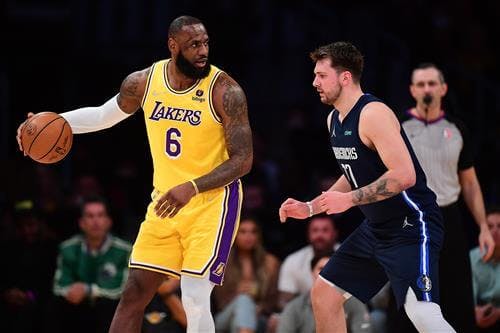 There has been a lot of speculation about where LeBron James will end up at the end of his career. He has made it clear that he will spend the twilight playing alongside his son, Bronny, on whichever team he ends up on. Bronny looks like he will be eligible for the 2024 NBA Draft.
While James is committed to the Los Angeles Lakers for at least the next two seasons, as his contract is guaranteed through 2024, anything after that is guesswork. James has a player option for the 2024-25 season that he is almost assuredly doing to decline so that he can pick his next team as a free agent.
Teams will be scrambling to acquire draft capital, putting themselves in a position to select Bronny and subsequently acquire LeBron as well. It is hard to imagine there is a team in the league that won't be interested in adding him to the roster.