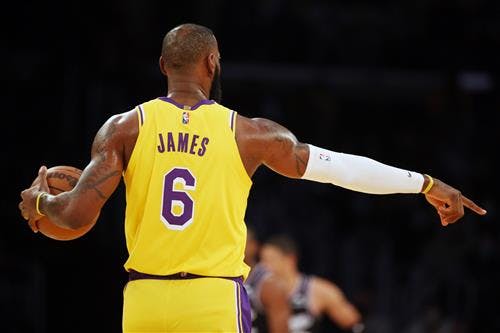 The Los Angeles Lakers continue to be the subject of trade rumors and potential roster moves given their inconsistent start to the season. During his December 6 press conference, LeBron James was asked if the team has enough of a sample size to determine if the Lakers need to make additional moves.
James emphasized that the team needed more time together and praised the current roster. The Lakers superstar noted that he "love(s) every guy that's in this locker room" and admitted he "didn't think we even need to" make a roster move. James stopped short of making a definitive statement for the rest of the season but appears to have confidence in the Lakers squad.
"No, I have not [seen enough of the current Lakers team together] to answer the question, so it's impossible for me to say, 'Okay, when do we get to a point where we need to make a change?'" James explained. "If any, I don't think we even need to do that. I love every guy that's in this locker room, and I believe in what we're capable of doing when we get enough game reps and enough log[ged] minutes. We've had guys in and out and, especially me.
"Like, I can't even say how I even feel at this point, because I haven't even been in the lineup half of the games. So, I love what [general manager Rob Pelinka] and coach [Vogel] and the front office did to assemble this team and we look forward to the journey ahead of us."