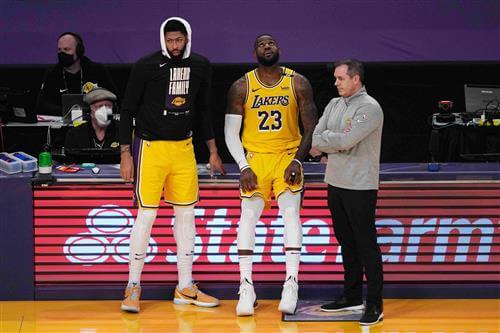 Contrary to popular belief, LeBron James isn't the general manager of the Los Angeles Lakers, nor is he the president of basketball operations — both of those titles belong to Rob Pelinka. But Pelinka has involved James in the decisions he's made in the past and this summer will be no different.
James isn't the only person that will have a say in what the Lakers do in the offseason, though. According to Pelinka, Anthony Davis and Frank Vogel will also be looped in on the moves the team makes in preparation for the 2021-22 season.
"I think when it comes to roster building, you guys know we've been very collaborative," Vogel said in his exit interview last week.