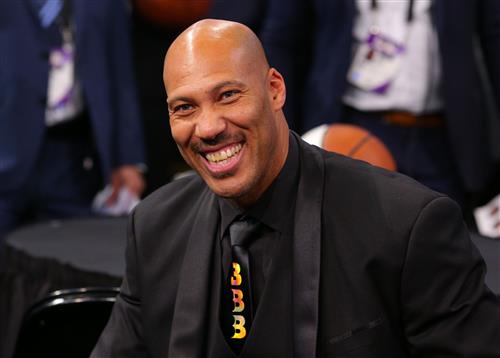 This interview on Doug and Wolf on 98.7 FM with Lonzo Ball's dad, Lavar, was horrifying and highly entertaining interview all at the same time. Kudos to Doug and Wolf for asking the obvious (and tough) questions.
Some choice quotes:
"I gave the Lakers the first right of refusal. I said, 'Get all three of my boys and you got championships.' They think I'm just talking," LaVar Ball said.
He says that, in Phoenix there's a chance.
"He's a better fit in Phoenix because they got some young athletes, they've been losing, they need a winning attitude. The Lakers gave my boy that losing attitude."
"Even if my son goes to New Orleans, you can't make him play," LaVar Ball said. "Phoenix, they might have a chance to get all three of my boys and win these championships and understand what winning is about. But I need all three of my boys on the court 'cause that's 60 percent of the team that's in to winning and not worried about how much money they're going to make.
"It's time for something new. The Ball boys."