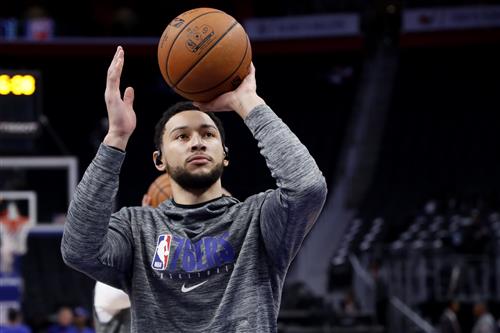 Misery is something the Sacramento Kings are used to at this point and success is something they have not seen in close to two decades now. While they have finished with 31 wins the last two NBA seasons, showing improvements in terms of being a team that can sneak into the play-in tournament in the Western Conference, the Kings are still a long way away from being anything special.
De'Aaron Fox emerging as a true All-Star talent and Tyrese Haliburton proving to be one of the best rookies last season was definitely a step in the right direction for this franchise, but the steps backward with Buddy Hield and Marvin Bagley III pretty much equal out for Sacramento.
Hield and Bagley are both two key offensive talents on this team, but they each carry their own baggage with them into the 2021-22 season… literally! Each guy could very well be on the move at some point this year as Sacramento once again looks to flip key talents into better players and assets for the future.
There has just been no stability within this Kings organization in what seems like forever and as a result, they have missed the playoffs for 15 consecutive years. There is a slight chance they could sneak into the play-in tournament this year, but overall, this is a team that is going to miss the postseason for a record-breaking 16th consecutive season.
With no real resources and not really any ability to bring in top-tier players, the Kings have been stuck at the bottom of the league forever now, which is why they should and why they do have an interest in trading for Ben Simmons. The Philadelphia All-Star wants out of his current situation and the Philadelphia 76ers have been looking to trade him all offseason long, but they have not found the right deal to do so.
Sacramento is definitely a team many would not want to trade with due to their overall lack of talent, especially a championship contender like the Philadelphia 76ers, but at the same time, they do have some pull in trade talks.
What the Sacramento Kings have to offer
As mentioned before, Buddy Hield and Marvin Bagley III are the two obvious names that come to mind in trade talks for the Kings, primarily because Sacramento not wanting to commit to the long-term.
Hield is under contract through the 2023-24 season, but he is owed $61.5M in total, which is not great for a low-tier franchise like the Kings, and they even tried to trade him this offseason!
The Kings had a deal in place with the Los Angeles Lakers to trade Buddy Hield for Kyle Kuzma, Montrezl Harrell, and some other assets, but then the deal fell through after the Lakers traded for Russell Westbrook. Now, the sharpshooter on the wing enters the season with the Kings in an awkward situation knowing that his team tried to trade him and failed.
As for Marvin Bagley III, his contract extension deadline is on October 18 and it is looking more than likely that the Kings will not do anything before then. The 22-year-old power forward was drafted 2nd overall in 2018 and has yet to leave his mark in Sacramento, averaging just 14.5 points and 7.5 rebounds in three seasons with the Kings.