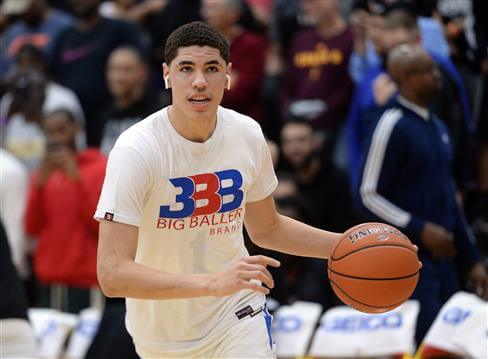 LaMelo Ball's barber took ZERO chances when it came to cutting the Big Baller's hair during the COVID-19 outbreak ... he showed up to trim Melo's head IN A FULL HAZMAT SUIT!!
We kid you not ... Philly Barber -- the famous hair guy for stars like Melo, Saquon Barkley and Patrick Mahomes -- tells TMZ Sports Melo was in desperate need of a cut, but with the global pandemic going down ... he had serious reservations about slinging around the razors.
"He kept approaching me and I was like, 'Look, man, there's a lot going on right now,'" Philly says. "'We gotta practice being safe, dude.'"
But on Tuesday this week, Philly gave in and went to cut the 18-year-old's hair ... but made sure he was doing it safely -- rockin' gloves, protective goggles, a mask and a hazmat suit!