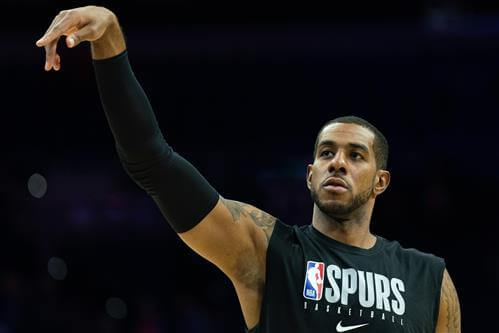 Seven-time All-Star LaMarcus Aldridge agreed to a one-year deal with the Brooklyn Nets..
Aldridge's agent, Jeff Schwartz, told ESPN's Adrian Wojnarowski his client will sign a veteran minimum contract worth $2.6 million to join the Nets.
In April, Aldridge announced he was retiring from the NBA after experiencing an irregular heartbeat during a game. He said it was "time to put my health and family first."
The agreement came after Wojnarowski reported the Nets traded DeAndre Jordan, four future second-round draft picks and $5.78 million to the Detroit Pistons for Jahlil Okafor and Sekou Doumbouya.
As a rookie in 2007, Aldridge was diagnosed with Wolff-Parkinson-White syndrome, which had caused him to have a rapid heartbeat. Aside from experiencing a recurrence in 2011 and a minor heart arrhythmia in 2017, the health issue didn't provide much of an impediment over the course of his career.