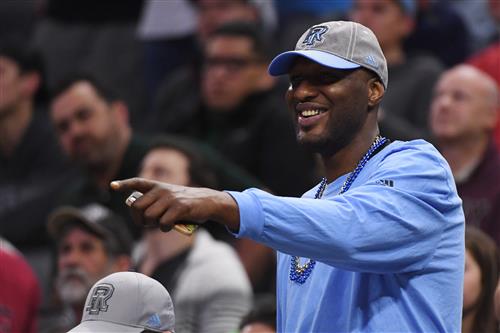 Over the course of their seven-year marriage, Lamar Odom and Khloe Kardashian went through a bunch of mess that made the tabloids and news, and it usually had something to do with Odom cheating on his wife.
Khloe would go on to split from Lamar Odom in 2014 amid all the cheating on his part.
The former NBA all-star now has a new tell-all book, titled, "Darkness To Light" where he reveals how much cheating he did, drugs he did and even his body count from women he slept with.
Via People.com:
"I wish I could have been more of a man," Odom, who admits that he was unfaithful to Kardashian and also hid from her his addiction to cocaine, tells PEOPLE in an exclusive interview. "It still bothers me to this day. But regret is something we have to learn to live with."
"For a while, being with her was bliss and I was the happiest I've ever been," Odom writes in his book. "We were one of the most famous couples in Hollywood and we made more money together than we had individually."
But Odom struggled to fight his addictions to sex and drugs.