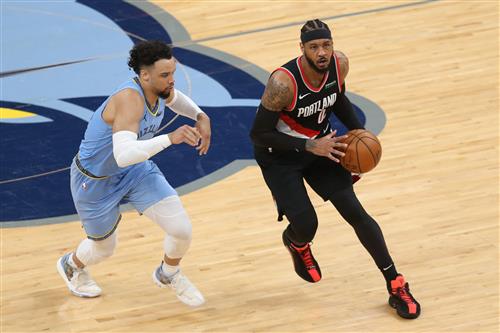 Carmelo Anthony has something left in the tank on and off the court some would say.
The Lakers seem determined to get rid of Kuzma and according to NBA Analysis Network, they will have an interest in Carmelo.
The 37-year-old Anthony is a free agent but has expressed interest in returning to Portland who was the only team that took a chance on him after he was out of the league for almost a year.
Rumors have been swirling that the Lakers will look to move on from Kyle Kuzma this offseason. That isn't much of a surprise, but they could target Anthony to replace him.
NBA Analysis Network spoke to a source that stated that the Lakers are expected to pursue Anthony in free agency.
The source mentioned that the friendship between James and Anthony would help this move come to fruition.