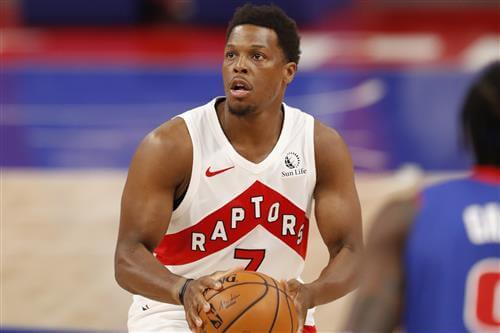 The Los Angeles Lakers are in danger of not advancing past the first round of the playoffs, as their series with the Phoenix Suns is tied at 2-2 and Anthony Davis could miss Game 5 with a groin injury. If the defending champions are unable to make a deep run, we could see some serious changes to their roster this offseason.
Jake Fischer of Bleacher Report spoke with several NBA executives about the challenges the Lakers will face in the next several months. The majority of their salary cap is currently dedicated to Anthony Davis and LeBron James, and injuries to those two superstars this season were a reminder of how much L.A. could use a third star. Is Kyle Lowry a veteran who could play that role?
Dennis Schroder is set to become a free agent this offseason...
Read More: NBA Free Agents Who Could Blow Up on New Teams in 2021