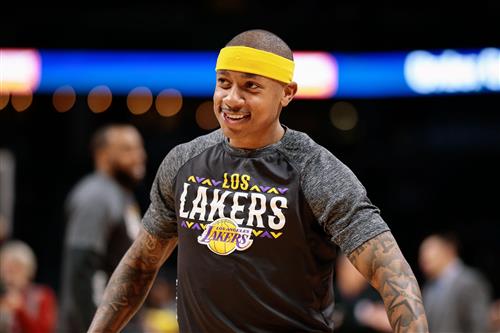 The Los Angeles Lakers were reportedly "strongly considering" signing Isaiah Thomas before Rajon Rondo reached a buyout agreement with the Memphis Grizzlies on Saturday.
Jon Krawczynski of The Athletic reported Thomas appeared likely bound for Los Angeles, only for plans to change when Rondo became available. Rondo is set to return to the Lakers after splitting the 2020-21 season with the Hawks and Clippers.
Thomas, an All-Star and second-team All-NBA selection in 2016-17, played only three games last season with the Pelicans. His career has been derailed by a chronic hip injury, as he has not appeared in more than 40 games in the last four seasons, with the injury sapping him of the quickness that made him capable of reaching All-Star heights despite his 5'9" stature.