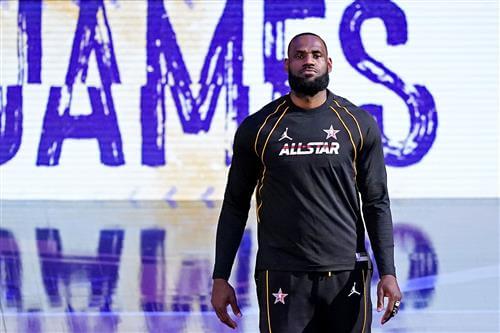 LeBron James' friendship with Chris Paul has been well-documented, but it has taken on an added meaning given the Los Angeles Lakers may have a point guard vacancy pending Dennis Schroder's free-agent decision this summer. Paul's contract with the Suns runs through 2022, but the point guard has a player option that if exercised would allow him to hit free agency this offseason. James recently took to Instagram to wish Paul a happy birthday calling the point guard, "my brother from another."
"Happy Bday to my brother from another!!" James said on Instagram. "Been down for a long time my G! Wishing you the best of times on your day today. Long Live You CP3 aka Point God!! Love ?. @cp3 ???????????. Giving you your ?? while you can smell them!"
Read More - LeBron James Has Chance to Recruit Chris Paul to Lakers?
Paul is set to make $44.2 million next season, so it is not a guarantee that he will test the free-agent waters. Given his stellar season, Paul could opt out in hopes of landing a long-term contract.
The 36-year-old point guard is averaging 16.2 points, 8.8 assists, 4.5 rebounds and 1.4 steals this season. During an April interview with The Athletic's Sam Amick, Paul admitted he has "no clue" what he will do this summer.