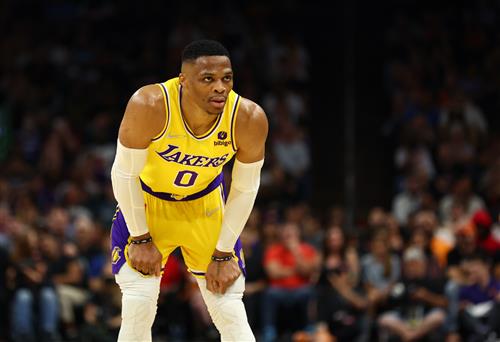 Lakers point guard Russell Westbrook will exercise the player option on his contract for 2022/23, according to reports from ESPN's Adrian Wojnarowski and Chris Haynes of Yahoo Sports. The move, which had long been expected, will lock in Westbrook's $47,063,478 salary for next season.
Acquired by the Lakers during the 2022 offseason, Westbrook was meant to be the final piece of a Big Three that would lead L.A. back to title contention. However, as fellow stars LeBron James and Anthony Davis battled injuries, Westbrook struggled to fit in with his new team.
Westbrook's scoring average (18.5 PPG) was his lowest mark since 2009/10, and his 29.8% shooting percentage on three-point attempts was below his career rate. Although Westbrook started all 78 games he played for the Lakers, the team was more effective when he was off the court (-1.6 net rating) than when he was on it (-4.0).