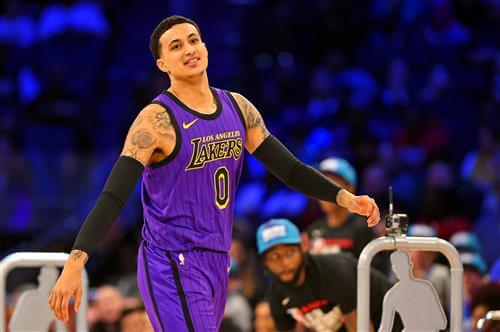 On Wednesday, reports surfaced stating the Los Angeles Lakers are in active talks with the New Orleans Pelicans for All-NBA superstar Anthony Davis. However, the Lakers are taking a much different approach in their second attempt to acquire the forward.
The Lakers have made Brandon Ingram, Lonzo Ball and the No. 4 pick in the June 20 draft available in trade talks with the Pelicans, league sources say. New Orleans has made it known it hope to assemble a three-teams-or-more deal before surrendering Anthony Davis

— Marc Stein (@TheSteinLine) June 12, 2019
The Lakers are still making Brandon Ingram, Lonzo Ball and their fourth-overall draft pick available in a trade, but are now shying away from including Kyle Kuzma in talks at all. It's understandable they don't want to give up too much, but the Boston Celtics are likely willing to give up far more than the Lakers are packaging right now for Davis.
The Celtics have a plethora of assets, including budding stars Jaylen Brown and Jayson Tatum, as well as controllable assets like their first-round picks in this year's NBA Draft, as well as Robert Williams.