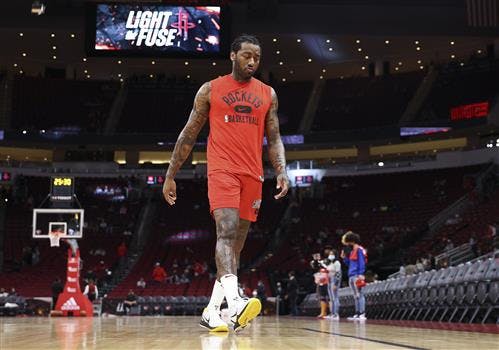 This year's trade deadline didn't go as the Los Angeles Lakers had hoped. There were rumblings for months about how the team was going to make a move or two but they didn't end up doing anything. The team is 26-31, the ninth seed in the Western Conference and has lost three games in a row. Barring a miracle, the Lakers will almost certainly have to participate in the play-in tournament just to get into the playoffs.
While Los Angeles does have the talent to turn things around and at least earn a playoff spot, it could be time to start looking to the future. Russell Westbrook's contract makes it difficult for the team to have flexibility in the offseason so they may have to focus on small moves to improve the roster. Greg Swartz of Bleacher Report believes that there are several players the Lakers can target in the offseason, including a five-time All-Star.
"Players such as Goran Dragic, Serge Ibaka, Jeremy Lamb, Tristan Thompson, Thaddeus Young and John Wall (if he ends up getting a buyout from the Houston Rockets) should all be on the Lakers' radar this summer. Carmelo Anthony has earned his roster spot back as well," Swartz wrote.