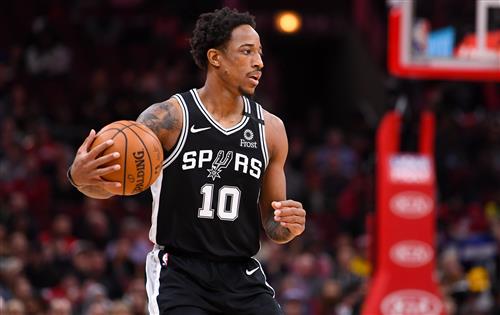 The Los Angeles Lakers have been linked with several players this offseason. The purple and gold are always involved in rumors regarding big names, especially Damian Lillard in recent times.
Yet, the Portland Trail Blazers superstar isn't the only one the Californians could target this offseason. They have more options to add that third star for this squad, and the Western Conference offers more than just Dame Dolla.
Dan Favale of Bleacher Report suggests a sign-and-trade between the Lakers and Spurs to land DeMar DeRozan in exchange for Kyle Kuzma, Montrezl Harrell, and the No. 22 pick in the 2021 NBA draft.
Will this be the year San Antonio embraces starting anew? It should be. DeMar DeRozan, Rudy Gay and Patty Mills are all free agents, and the roster is otherwise brimming with players on the right side of 25.
The Spurs might decide to re-sign their vets on short-term deals and make the most of 72-year-old Gregg Popovich's time at the head coaching helm. This scenario does more for their long-term viability.